After 15 years, the Classic Is Back! Softletter Releases the 3rd Edition of In Search of Stupidity: Over 40 Years of High-Tech Marketing Disasters
Liver tells the tale of wantrepreneurs Nate Pennington and Ignacio Loehman as they begin their journey to startup glory. With timely assistance (and operating capital)  from Nate's girlfriend Angie Song, Steve Jobs' liver (the 1.0 version removed from his body during his transplant operation), and Russian venture capitalist Illarion Antakov, our two heroes embark on a quest to:
Ideate their business vision and monetize the liver.

Instantiate new technologies to bring it to life.

Motivate the market to embrace

their quest to disrupt death itself

.
It's an exciting high-technology adventure that requires Nate and Ignacio to overcome industry skepticism, untrustworthy vendors, ICE, personal crises and other obstacles.
You don't want to miss it!
Rick's Personal Guarantee


Featured Softletter Articles

"Keeping Social Order Online" from Chapter 14, "The Social Ministries: 
Google, Facebook, Twitter, LinkedIn, and Various Other Enforcers
Softletter Featured Article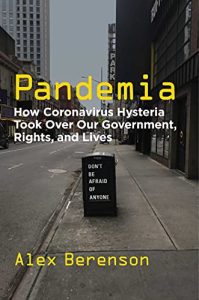 Pandemia: How Corona Hysteria Took Over Our Government, Rights, and Lives, Washington, D.C, 2022, Regnery Publishing Book Review Summary Pandemia is the most important book to be published about the Wuhan (COVID) pandemic of 2020 through 2023. Supported by copious amounts of accurate data (much of which was not disclosed to the American people by the American government as Wuhan gained strength and spread through the country), it is required reading for anyone who needs to understand what happened, why, and what the future potentially holds. The book is well written, even handed in its criticism of the various players
Read More ...
Featured Explorations Article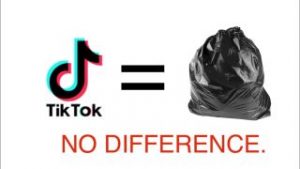 The 2022 Winter Olympics are over and like a true American patriot, I celebrated the event by not watching a minute of it. Don't get me wrong. I'm from the northeast and as a boy spent many hours figure skating on Van Cortlandt lake after it froze up during the winter months. I also  collected a chipped tooth and scar on my chin from The Bronx's version of skeleton, which consists of shooting down a snow-covered hill at high speed on a sled, trash can lid, cardboard box, or whatever will do the trick while avoiding rocks (chin scar), dogs,
Read More ...
Attend  the Softletter Online Positioning and Marketing Course
With Your Premium or Platinum Subscription
Other Softletter Publications