After 15 years, the Classic Is Back! Softletter Releases the 3rd Edition of In Search of Stupidity: Over 40 Years of High-Tech Marketing Disasters
Special Black Friday and Holiday's Promo
Receive a free copy of Selling Steve Jobs Liver with your purchase and save $9.99!
Liver tells the tale of wantrepreneurs Nate Pennington and Ignacio Loehman as they begin their journey to startup glory. With timely assistance (and operating capital)  from Nate's girlfriend Angie Song, Steve Jobs' liver (the 1.0 version removed from his body during his transplant operation), and Russian venture capitalist Illarion Antakov, our two heroes embark on a quest to:
Ideate their business vision and monetize the liver.

Instantiate new technologies to bring it to life.

Motivate the market to embrace

their quest to disrupt death itself

.
It's an exciting high-technology adventure that requires Nate and Ignacio to overcome industry skepticism, untrustworthy vendors, ICE, personal crises and other obstacles.
You don't want to miss it!
Rick's Personal Guarantee


Featured Softletter Articles
Softletter Featured Article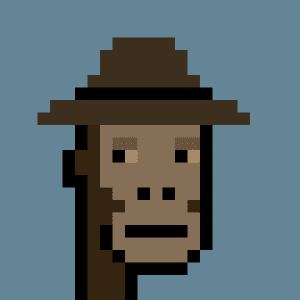 Athon Slotkin, The Shadow CEO A sample NBA Top Shot digital sample playing card Dean Christensen. When not creating art, he plays for the amateur basketball team "The Brooklyn Eyebleeds" Profile Info: Company names The Stealth CEO Dapper Labs: Years in business: January, 2021. Principal management: Athon Slotkin: Athon has earned the title of "The Shadow CEO" by working with thousands of businesses to adjust business strategy, see the big picture, make innovative brand or financial moves, and pivot accordingly to market developments. He is currently working with several startups on the NFT market. https://athanslotkin.com Roham Gharegozlou: Roham is the
Read More ...
Featured Stupid Explorations Article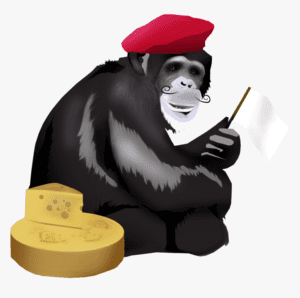 The phrase "cheese eating surrender monkeys" first entered the main lexicon of American English just before the beginning of the second Iraq war courtesy of the ever-running The Simpsons cartoon series.  France's reputation for toughness has never recovered from that whole WWII-breakout-in-the-Ardennes-Forest thing and when the country declined to join the forces preparing to invade Iraq post 9/11, "surrender monkey" became a popular meme which makes the teeth of every Frenchmen grind. Thus, it was with some surprise that I found myself writing admiringly of the courage of the French as Jeff Bezos and his merry band of monopolists/monopolists attempted
Read More...

"Keeping Social Order Online" from Chapter 14, "The Social Ministries: 
Google, Facebook, Twitter, LinkedIn, and Various Other Enforcers
Attend  the Softletter Online Positioning and Marketing Course
With Your Premium or Platinum Subscription
Other Softletter Publications